Everyone knows about the success of the iTunes Store and the amount of of music, video and apps that are downloaded, but there is a lesser known part of iTunes that is equally successful in its market.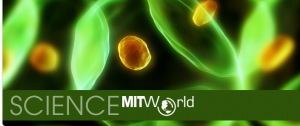 Apple told me on Tuesday that iTunes U, the part of iTunes dedicated to educational content, has just surpassed 250 million downloads from users around the world. In fact, the free service reached more than 100 million downloads in 2009 alone.
Started in 2007, iTunes U has always been focused on bringing the best in education to the general public. From Stanford's popular iPhone development course to Harvard University, iTunes U offers a little something for everyone.
Schools providing content for iTunes U include Cambridge, Oxford, Princeton, Cornell, Temple, McGill, Yale and many others.