iTunes U has a new contributor to its educational content. Harvard University on Tuesday launched its own content channel on Apple's service.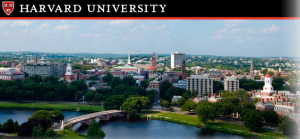 "At Harvard, we're committed to providing the highest-caliber digital experience to showcase our excellence in teaching and research. iTunes U provides a robust way to help us meet this standard," said Perry Hewitt, Harvard's director of digital communications and communications services. "Our audiences have a strong interest in accessing all that Harvard has to offer online. Making Harvard University available on iTunes U is a logical step toward expanding our outreach."
Harvard's content will include material like Professor Michael Sandel's "Justice" course, which is an introduction to moral and political philosophy, and is one of the most popular courses at Harvard, according to the school.
Other topics include the science of the brain's "black box," the secrets of aging, and other health-related topics from Harvard Medical School's "labcasts." Users will also have the opportunity to view public lectures by many of the University's distinguished professors and guests.