One of the most popular courses on Apple's iTunes U education portal is back for the winter quarter.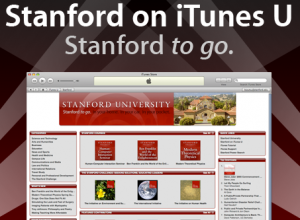 The iPhone Application Development course is a 10 week session that will focus on updated material for iPhone OS 3.1, according to Stanford University [iTunes U Link].
The videos for the course will also offer more this year. "We're getting the videos closed captioned this time, so they'll be even more accessible," said Julie Zelenski, a Stanford computer science lecturer who helps coordinate the class. "In addition to helping those with hearing disabilities, the captions will be helpful to English language learners or students trying to understand the more technical aspects of the classes."
The course was downloaded more than 4.4 million times last year and Stanford expects the same response this time. Anyone can download the course material, but grades, college credits and access to the classroom and the teaching staff are limited to Stanford students only.