Web site designers may want to continue using Flash, but their clients ultimately have the final say in how a Web site looks and more of them are asking for iPhone and iPad ready sites.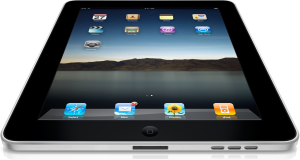 With the popularity of the iPhone and iPad still rising, companies are insisting on Web properties that support the devices. Due to Apple's stance on the technology, that means no Flash.
"Since the iPad came out we've had a lot of clients say that they just don't want Flash on their sites," said Chantelle Simoes, vice president at Ninth Degree in a recent WSJ article.
Not all companies are willing to cut Flash loose completely. Sports Illustrated has an HTML 5 Web app to complement its Flash-intensive Web site. This may be the short-term future for many designers, until a winner in the Apple/Adobe disagreement is crowned or Apple decides to support the technology.
The latter seems highly unlikely considering that Apple CEO Steve Jobs wrote an open letter detailing why he refuses to support Flash on Apple's mobile devices. Of course, Adobe founders Chuck Geschke and John Warnock responded with an open letter of their own, but I doubt that will change Jobs' mind.
Perhaps the only thing that will change Apple's mind is a federal antitrust probe, launched after Adobe filed a complaint against Apple.