The antitrust probe into Apple's business practices in the U.S. started after Adobe complained to the government, according to reports published on Tuesday.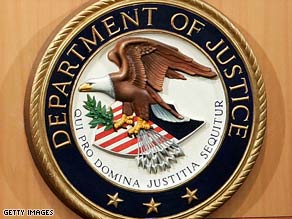 Citing people familiar with the matter, Bloomberg says the complaint accuses Apple of stifling competition by not letting developers make apps using Flash CS5.
Apple changed its iPhone Developer Agreement, requiring all developers to use its tools to build apps for the iPhone, iPad and iPod touch. One of the hardest hit by the change in policy was Adobe.
With the release of CS5 Adobe planned to allow developers to export Flash projects as apps for use with Apple's mobile devices. However, with the policy change, that is no longer a possibility.
Adobe said in late April that while the feature would still be part of the CS5 release, it would abandon the technology in future releases.
"While it appears that Apple may selectively enforce the terms, it is our belief that Apple will enforce those terms as they apply to content created with Flash CS5," said Adobe's Mike Chambers. "Developers should be prepared for Apple to remove existing content and applications (100+ on the store today) created with Flash CS5 from the iTunes store."
Apple CEO Steve Jobs wrote an open letter about Apple's decision to adopt HTML5 and CSS instead of using Flash on its mobile devices. Jobs called Flash an artifact of the PC era and said it falls short in the new mobile era.
"Perhaps Adobe should focus more on creating great HTML5 tools for the future, and less on criticizing Apple for leaving the past behind," said Jobs.
News of an Apple antitrust probe was first reported on Monday, as the FTC and DoJ began discussions on who will handle the investigation.