Apple's decision to require developers to use its tools to program apps for the iPhone, iPad and iPod touch could have it in hot water with federal regulators.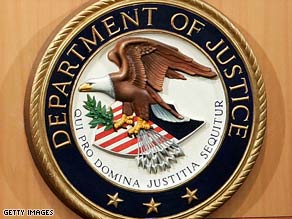 Citing people familiar with the matter, the NY Post says the Department of Justice and Federal Trade Commission are negotiating to determine which agency will conduct the investigation on Apple. The decision is expected in the next few days.
Apple changed its iPhone Developer Licensing agreement during the launch of iPhone OS 4 in April. The decision caused the a big headache for Adobe, who released a way for Flash developers to make iPhone apps in CS5.
However, in an open letter about Flash, Jobs said Apple couldn't have developers relying on a third-party to update its code before being able to take advantage of advances that Apple makes.
"We know from painful experience that letting a third party layer of software come between the platform and the developer ultimately results in sub-standard apps and hinders the enhancement and progress of the platform," said Jobs.
Shortly after the announcement, Adobe announced that it would abandon the technology.