Apple on Tuesday denied shipping delays that appear to be effecting its popular consumer iMac.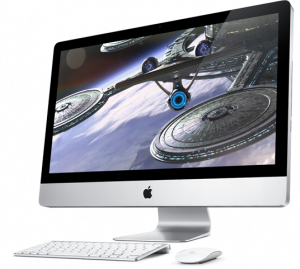 An Apple spokesperson told the Wall Street Journal that "the 27-inch iMac has been a huge hit with customers and we are working to increase supply to meet up with strong demand." Apple also said production has continued while they work on the reported display issues.
Apple's statement is quite similar to what the company said in mid-December when shipping delays were first noticed.
In late-December, Apple released a graphics firmware update to fix display issues reported by customers. Earlier today, the company released another update aimed at fixing display issues.
Apple's online store shows a two-week shipping time for the 27-inch iMac.