Apple on Thursday added Kendrick Lamar to its upcoming iTunes Festival SXSW. Support acts ScHoolboy Q, Isaiah Rashad, Band of Skulls and Capital Cities have also been added.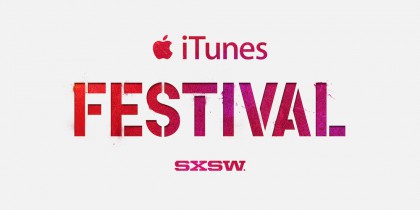 Apple announced iTunes Festival SXSW earlier this month with a stellar line-up of artists that include Coldplay, Imagine Dragons, Pitbull, Keith Urban, ZEDD and the legendary Willie Nelson.
Just yesterday Apple added Soundgarden to its list of performers. This isn't just any Soundgarden show—it's the 20th anniversary of "Superunknown," one of the bands best albums. To celebrate the occasion, Soundgarden will perform the entire album at iTunes Festival.
All five nights of the iTunes Festival will be available for free as a live and on-demand stream via the iTunes Store on your iPhone, iPad, iPod touch, Mac or PC. Performances can also be seen in the iTunes Festival app on your iOS device or with Apple TV, the company said.
This show is quickly becoming one of the must-see shows of 2014. Soundgarden and Willie Nelson alone promise to make it an incredible experience.
iTunes Festival SXSW is being held March 11-15, 2014 at ACL Live at the Moody Theater in Austin, Texas.