Apple on Wednesday announced the very first iTunes Festival to be held in the US. iTunes Festival at SXSW will be held March 11-15, 2014 at ACL Live at the Moody Theater, which is the home of Austin City Limits.
Apple said Coldplay, Imagine Dragons, Pitbull, Keith Urban, ZEDD will be among the performers playing at the five-day festival. More artists will be announced at a later date, according to the company.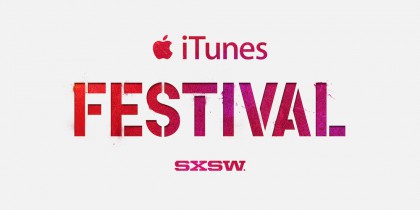 All five nights of the iTunes Festival will be available for free as a live and on-demand stream via the iTunes Store on your iPhone, iPad, iPod touch, Mac or PC. Performances can also be seen in the iTunes Festival app on your iOS device or with Apple TV, the company said.
"The iTunes Festival in London has become an incredible way for Apple to share its love of music with our customers," said Eddy Cue, Apple's senior vice president of Internet Software and Services. "We're excited about the incredible lineup of artists performing and SXSW is the perfect place to debut the first iTunes Festival in the US."
According to Apple, more than 400 artists have performed in front of more than 430,000 fans and tens of millions more online at iTunes Festival London over the years.
I attended iTunes Festival London in 2013 and it was an incredible experience. The concerts sounded great, the crowd was intimate, but lively and the bands were giving it their all. This is very exciting news for music lovers in the US.
You can read a couple of the articles I wrote from London (iTunes Festival kicks off with Lady Gaga and iTunes Festival: Sigur Rós) and articles I wrote for Fortune (iTunes Festival 2013: Music matters to Apple and iTunes Festival: It's a business for the bands).