New reports on Monday suggest Apple is reconsidering the antenna design that debuted on the iPhone 4 in favor of a new design when the iPhone 5 ships later this year.
[ad#Google Adsense 300×250 in story]The new design will use the Apple logo on the back of the iPhone to send and receive cell and Wi-Fi signals, according to AppleInsider. The company is also said to abandon the glass back on the iPhone in favor of an aluminum back.
It is difficulties in painting the glass back that has reportedly caused delays in getting the white iPhone to market.
The metal frame around the iPhone will also be gone when the iPhone 5 debuts, according to the report. The newly designed frame is where cell, Wi-Fi and Bluetooth signals transmit on the iPhone 4.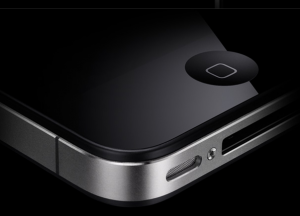 It's not a big surprise that Apple would rethink the design of the antenna on the iPhone. Since it was released last year, the iPhone has been plagued with problems and criticisms from consumers about the so-called "death grip" that could bring the device's cell signal to zero.
Apple held a press conference to set the record straight on the antenna issues and even offered free bumpers for iPhone 4 customers,but the problem continued to follow them.