Last week, we talked about some gear and gadgets you could put on your Holiday Wish List for yourself or your favorite photographer. This week, we'll look at some more fun things, including some software.
[ad#Google Adsense 300×250 in story]On the high-end, any pro or talented amateur can benefit from software that helps them manage and manipulate their images. The two best in my opinion are Apple's Aperture 3 and Adobe's Photoshop Lightroom 3. Neither is demonstrably better than the other, differing mostly in workflow. Both cost about the same and both have trial versions available on their respective web sites. I prefer Lightroom but that's absolutely a personal preference, not because I can show you it is better than Aperture. They will both help you make your photographs look better, but both require an investment in time to learn how they work.
On the consumer side of things, there are two apps from the same companies. iPhoto (part of the iLife suite) and Photoshop Elements 9. Both apps are great for managing your photos but I think Elements is better at creatively manipulating them. A beginning photographer should definitely have at least one if not both and every photographer should learn how to store and keep track of their photos.
BTW, if you are getting or gifting Elements, also get a subscription to Adobe Photoshop Elements Techniques Newsletter. Ignoring the ungainly name, it is a great way to get monthly tips and tricks on how to use the application. They also have a forum where users can ask and answer Elements questions.
On the iPhone, while there is no direct software equivalent to any of the above, there are still lots of inexpensive and fun photography apps for your iPhone and even for the iPad.
First of all, make sure your iPad using photographer has Apple's iPad Camera Connection Kit. We all wish there was a more elegant way of getting images off our cameras and on to our iPads, but we're stuck with this kludgy method for the time being. Once images are on your iPad, the fun can begin.
Also, think about an external battery. Taking, editing and posting photos can burn through your battery pretty quickly. I loved my Mophie Juice Pack Air for the iPhone 3GS and the version for the iPhone 4 has gotten good reviews.
On the iTunes App Store, there are over 30 pages (I stopped counting at 30) of photography apps for the iPhone alone and over 1600 iPad photography apps. While a lot of them may be of dubious quality and usefulness, there definitely some that are well worth the price.
First thing first — go to the App store and download Adobe Photoshop Express. It's a free app but one I'd happily pay for and should be on every iPhone and iPad.
I've mentioned Color Splash by Pocket Pixels and Photogene by Omer Shoor. There is a $1.99 dedicated iPad app similar to Color Splash called Photo Delight — different interface but same basic idea.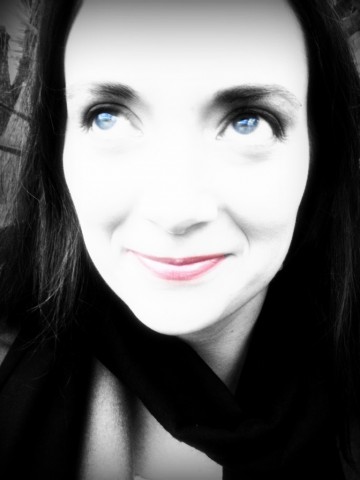 The biggest advantage of Photo Delight is it's a dedicated iPad app so the interface looks better than Color Splash on the iPad and the additional screen real estate allows for finer controls over the image manipulation.
TiltShiftGenerator is available in both iPhone ($0.99) and iPad ($1.99) versions. It's a great app for any photographer who wants to play around with the focus of an image, but either didn't do it in camera or doesn't have a camera that allows them to do that.
Another app for stretching your creative wings is the $1.99 Percolator.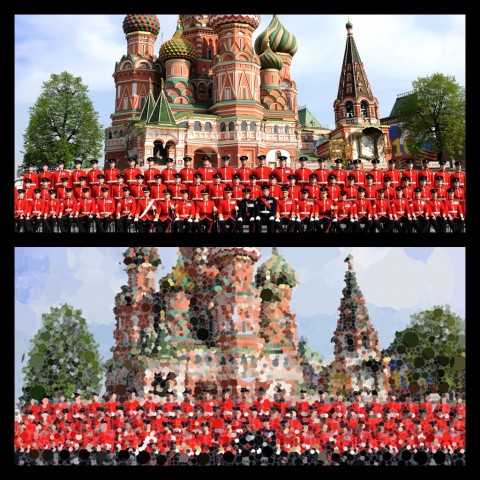 I'm not sure why they went with a coffee motif, but cool, funky images are easy to create and fun to play around with.
You may have played around with the IPhone 4's ability to do High Dynamic Range (HDR) photography. Make no mistake — the iPhone will not take photographs anywhere near as good as a DSLR or even a high-end Point and Shoot when it comes to HDR. If you like the effect but, like me, aren't happy with the iPhone 4's capability, the $1.99 Pro HDR makes a huge difference. In this photo, the top image is the iPhone's automatic HDR and the bottom is the same from Pro HDR: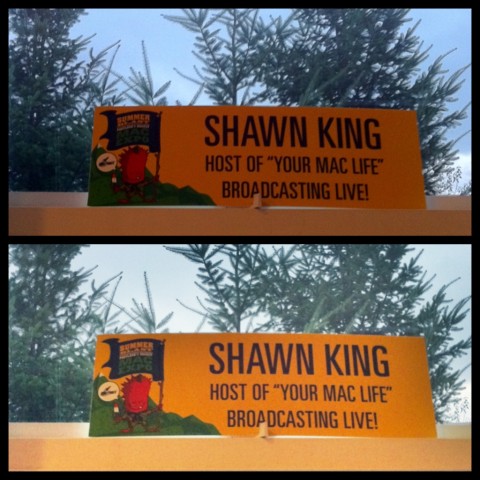 You can see that the IPhone is quite a bit darker. The downside of Pro HDR is that it's significantly slower than what the iPhone can do, but I'll give up speed for better results.
Another cool app is the $0.99 Camera for iPad. No, it doesn't actually add a camera to your iPad but it does allow you to connect your iPad wirelessly (through WiFi or Bluetooth) to your iPhone and either take pics remotely or send pics taken with the iPhone directly (albeit, slowly at high resolution) to your iPad. The two devices need to stay fairly close to each other to transfer. Bluetooth is limited to 20 feet or so, but WiFi has a much greater range.
Some apps allow you to really get freaky with it. By layering on effects, exposures, saturations, etc, you can really throw the kitchen sink at a photograph and come up with some amazing images.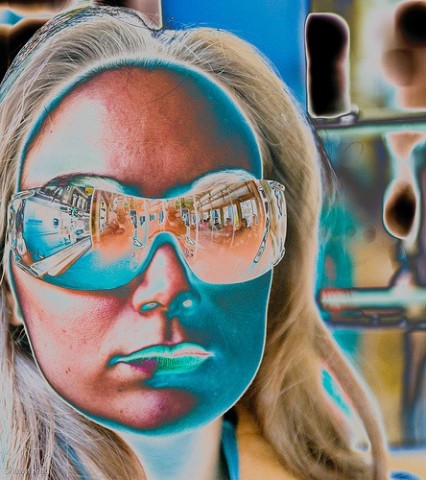 Using a full featured app like the $1.99 Iris Photo Suite you can, with a little bit of time, create stunning images. It has all kinds of one touch filters but also allows a great deal of manual control over color, histogram, highlights, etc. Of all the apps I use, Iris is the one I can spend the most time in.
The above is just a small sampling of the more than 60 iPhone and iPad photography apps I have – there's got to be one or two you can gift to your favorite photographer!
The best and worst part about buying apps for your photographer friends is that while there are hundreds of great ones to choose from and you won't go wrong buying any of the ones I've suggested, the price point makes you look like a cheap skate if you only give one or two. It's a shame that the iTunes App Store doesn't allow you to create a bundle of apps to give. But until it does, pick five or ten and fill that virtual Christmas stocking.
Next week, we'll talk about how to take great holiday shots!