We've talked about the pros and cons of the iPhone, Point and Shoots (P&S) and DSLRs. Christmas is coming — is a new camera going to be under your tree?
[ad#Google Adsense 300×250 in story]Well, if there will be, let me give you some buying tips — not about specific cameras per se, but more about what to look for, and maybe even more importantly, what not to look for.
First up, decide what kind of camera you want. Look at the photographs you do take and what kind of shots you want to take but can't because of your present camera.
If you have an iPhone 3GS or lower, think about upgrading. You'll not only get a better phone, you'll get a much better camera.
Year over year, the segment of the camera market that changes most dramatically and most often is consumer level point and shoots. If you're P&S is more than 2 years old and you're unsatisfied with the shots it takes, almost any P&S you pick up this Christmas will be noticeably better, all things remaining the same.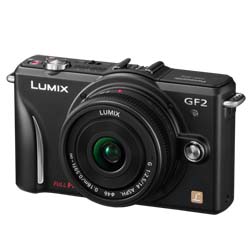 The first thing I tell potential camera buyers is what not to do. For example, do not pay any attention to what is called "Digital Zoom". You'll see some cameras that have an insanely high digital zoom number and think you're getting a great deal — you're not.
All digital zoom does is enlarge a portion of the image, simulating optical zoom. In other words, the camera crops a portion of the image and then enlarges it back to size. In so doing, you lose image quality. Optical zoom is the only kind of zoom you should look for.
For the most part, ignore megapixels. Unless you actually need a 39 megapixel Hasselblad.
Any camera you buy will have more than enough megapixels for the average beginner.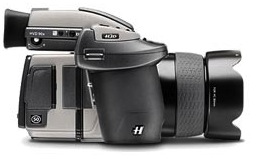 Do not buy a camera sight unseen if you can help it. You may see a great deal online and snap it up only to find the camera doesn't fit your hand, or has poorly or inconveniently placed buttons. I realize many of you may not have a well stocked camera store near you. In that case, make sure you buy from a reputable dealer that will allow you to return the camera with no penalty.
Speaking of buying online, be extremely careful. Only buy from reputable sites — Amazon.com, B&H Photo, Adorama, etc. If you find a deal that's too good to be true, I can promise you, it will be. There are a surprisingly large number of rip off bait and switch camera selling sites on the internet — this guy's story is completely typical. Use a web site like ResellerRatings.com to check on the reputation of resellers.
And please — if you go into your local camera store to check on the look and feel of a camera, ask some questions of the staff, see what they have in stock, do not then turn around and go online and buy the camera. If you use the knowledge, facilities and staff of the local store, please support that local store with your dollars. Go back in and tell them the price you found it online — them may not be able to match it but they may be able to give you a little off.
f you have a DSLR, make sure you are very proficient in its use before you think of replacing it. DSLRs are very versatile and powerful and often have abilities above those of the photographer holding it. There's no point in buying a better camera if you're not going to become a better photographer.
Make sure you understand whether the DSLR price includes a lens. You'll often see a great deal and then, in small print, it might say, "Body Only." That means you have to supply your own lenses. That's not always a bad thing. Most local cameras stores have inexpensive used lenses for sale, but it's something to be aware of.
If you are new to DSLRs, don't worry too much about lenses right now. The lens that comes with the camera, called a "kit lens", is perfectly fine for the beginner, contrary to what the guy in the store might say.
After you have narrowed your search to a few models, Go to the manufacturer's website and download the user manual for the camera. It will give you some insights into the camera.
Ask your friends what cameras they own and how they like them. Ask if you can play with theirs and see how the camera body feel in your hands. Read reviews of particular models online. My favorite sites are Digital Photography Review and Steve's Digicams. Both sites are obsessive in their detail to their reviews, very trustworthy and a huge wealth of information about every kind of camera.
Are you going to be buying a new camera this Holiday Season? What are you are looking for? Got any particular brands you are looking at? Post in the comments section. Maybe it will help others make their buying that much easier!