Many people have been giving Adobe the equivalent of "put up or shut up," when it comes to the debate over Flash on a mobile device. The company shipped mobile Flash on Android and the first results are in — Fail.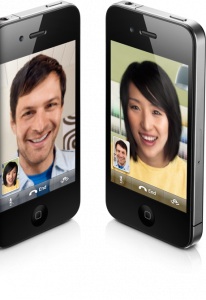 Writing for Laptop magazine, Avram Piltch tried Flash on the new Droid 2 using Android 2.2. Piltch's first reaction to the technology was telling. "I'm sad to admit that Steve Jobs was right. Adobe's offering seems like it's too little, too late."
How bad is mobile Flash? When I went to ABC.com and tried to play a clip, I waited five minutes while the player said "loading." During that time, it was nearly impossible to scroll around the page or tap objects on it. Eventually, I scrolled up to see a message that was previously obstructed and said "Sorry. An error occurred while attempting to load the video. Please try again later." It gets worse…
And it definitely got worse. From trying to play television episodes from Fox to Flash-based games, the experience continue to falter.
Many of the games I loaded were slow to start and slowed the system, making it difficult to scroll around the page or tap on links. But much worse was that, even when these titles loaded, there was no way to control most of the action. Most games required keyboard or mouse actions I simply could not perform on my phone, even with its QWERTY slider. One shooter wanted me to hit the CTRL key to fire; another asked for the left mouse button.
Piltch's experiences fit right in with what Steve Jobs said about Flash in his open letter, published in late April. In it, Jobs outlined why Apple decided not to use Flash in its mobile devices.
"Flash was designed for PCs using mice, not for touch screens using fingers," said Jobs. "For example, many Flash websites rely on 'rollovers', which pop up menus or other elements when the mouse arrow hovers over a specific spot. Apple's revolutionary multi-touch interface doesn't use a mouse, and there is no concept of a rollover. Most Flash websites will need to be rewritten to support touch-based devices. If developers need to rewrite their Flash websites, why not use modern technologies like HTML5, CSS and JavaScript?
"Even if iPhones, iPods and iPads ran Flash, it would not solve the problem that most Flash websites need to be rewritten to support touch-based devices."
Jobs was just as direct during the D8 Technology conference in June. Jobs said he told Adobe that "if you ever have this thing running fast, come back and show us," but they never did.
"If the market tells us we're making the wrong choices, we listen to the market," said Jobs. "We're just people running this company. We at least have the courage of our convictions to say we don't think this is part of what makes a great product."
During its fiscal third quarter, the first that the iPad was available, Apple sold 3.27 million iPads, beating all analyst expectations for the device.