Apple on Tuesday reported a $3.25 billion profit for its fiscal third quarter of 2010 on record revenue of $15.7 billion. These results compare to revenue of $9.73 of revenue and a $1.83 billion profit in the year-ago quarter.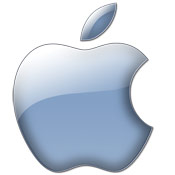 Apple set a new quarterly record for Mac sales, selling 3.47 million units in the quarter. That represents a 33 percent unit increase over the year-ago quarter, the company said. Apple also sold 8.4 million iPhones in the quarter, which is a 61 percent gain over last year's third quarter.
Apple shipped 3.27 million iPads for the quarter and 9.41 million iPods. iPod shipments are down eight percent over the same period last year.
Looking ahead, Apple CFO Peter Oppenheimer said the company expects about revenue of about $18 billion in the fourth fiscal quarter.