Microsoft on Wednesday released a new video detailing a couple of new features that will be available in its Office for Mac 2011.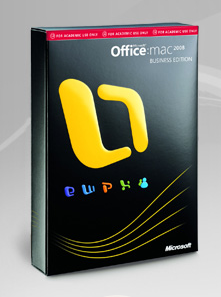 One of the new features, Sparklines, allows Excel users to get a visual summary of your data. Microsoft says this is a good way to quickly show trends in your data. I imagine this would be especially useful with large amounts of information.
Another new feature is the ability to do basic photo editing. Word, Excel, and PowerPoint 2011 will now be able to do tasks like background removal color correction and many other tasks within the applications.
Microsoft also said it made some enhancements to PivotTables. This feature summarizes and analyzes your data and now you can add totals, subtotals, or switch to a compact, outline, or tabular layout.
In late July, Microsoft detailed some of the new features that would be available in Outlook, the mail mail client that will replace Entourage in Office for Mac 2011.
Microsoft said earlier this year that Office for Mac 2011 would be available in time for the 2010 holiday season.