Marketcircle is going to make a lot of people very happy. The company said on its blog that a version of Daylite Touch for iPad is in the works.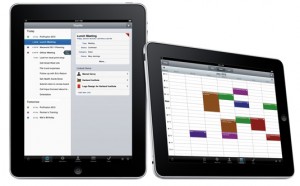 The focus for the iPad version, according to Marketcircle, is feature parity with Daylite Touch 1.5 for iPhone. That means that there will not be any iPad specific features out of the gate, but it also means that they won't rush a featureless version to market.
"While we do not have a timeline for the release, work is progressing smoothly and consistently," reads the blog post. "We'll post a progress update in a month or two."
Marketcircle just recently released Daylite Touch 1.5 for iPhone adding local notifications, which allows the app notify you of upcoming appointments and tasks by displaying an alert on the screen.