The only thing worse at Apple than being involved in a product launch that doesn't go as planned, is not getting along with Steve Jobs. When you do both, you know your days are numbered.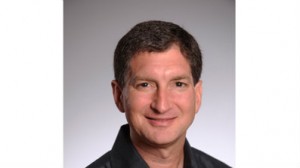 Apple confirmed on Saturday that Papermaster is leaving the company, but wouldn't give any reason. Considering he headed the engineering teams for the iPod and iPhone, it is widely believed that the iPhone 4 antenna issues are a big reason for his departure.
However, a report in the Wall Street Journal adds another twist to Papermaster's departure. The report suggests that a falling out with Steve Jobs may have added to the reasons for him leaving the company.
Speaking to people familiar with the situation, WSJ.com said "Mr. Papermaster had lost the confidence of Mr. Jobs months ago and hasn't been part of the decision-making process for some time, these people said. They added that Mr. Papermaster didn't appear to have the type of creative thinking expected at Apple and wasn't used to Apple's corporate culture, where even senior executives are expected to keep on top of the smallest details of their areas of responsibility and often have to handle many tasks directly, as opposed to delegating them."
Papermaster's duties will be handled by Bob Mansfield, senior vice president of Macintosh hardware engineering.