By now, you've probably seen the complaints from iPhone 3G users that updated to Apple's new iOS 4 and experienced serious performance issues. You've probably also seen that Apple is investigating the issue.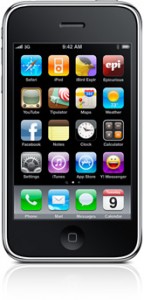 Until Apple comes out with an official fix, iPhone 3G users are still searching for that one magic solution that may help them. There are a number of fixes posted around the Internet, but AppleToolbox.com gathered together a few of the better ones with instructions on how to do them on your phone.
The website compiled seven potential fixes that could help the performance of iOS 4 on the iPhone 3G. It's important to remember that while these fixes worked for some users, they may not work for everyone.
Fixes in the list range from turning off Spotlight search to doing a complete DFU Restore. Still if you're experiencing the issue, it may be worth giving a few of them a try.