It seems that a new Verizon compatible iPhone rumor surfaces every couple of weeks, so I thought I'd chime in and give my thoughts on it.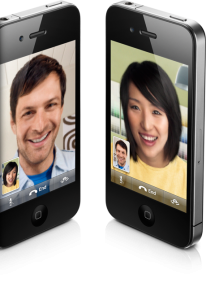 The latest rumor comes from Bloomberg and says that Verizon will begin selling an iPhone in 2011, ending AT&T's exclusivity of the device in the U.S. This isn't the first time we've heard news like this — in fact, it comes up every time Apple has an event.
However, this is the closest report to what I've been hearing too. I've previously said that a Verizon iPhone wouldn't hit the market until at least early 2011, and that's if everything goes as planned. Typically it doesn't.
Responding to a MobileCrunch article claiming that any speculation on a Verizon deal is false until we see hardware, Daring Fireball's John Gruber hit the nail on the head — hardware is not a hold up in this situation.
Apple already has a Verizon compatible iPhone. It's not that they have to rush around Apple HQ and start building the thing for a January launch with Verizon — it's already there and being perfected all the time.
As Gruber pointed out, think of this like the Mac OS X Intel version. People were shocked when they learned that Apple had parallel builds of OS X for Intel and IBM, but they had them for years.
Here's where my thoughts differ a little bit from Bloomberg. I don't believe a deal has been finalized with Verizon. It's reasonable to assume that the two companies are in negotiations and the Bloomberg article is just another negotiating tactic, but I don't think a deal has been signed.
Apple is in a good position right now. If they sign a deal with Verizon, they are ready to go with a phone. They can also show strong sales over the last few years, which any wireless company would want a piece of.
Verizon can also help Apple get iPhones to people that won't or can't get service with AT&T. It's a win/win, but I'm sure the negotiations are very tense, and I believe, ongoing.