Looking at Apple's upcoming Worldwide Developers Conference, one industry analyst said it is unlikely Apple will release an iPhone compatible with the Verizon wireless networks.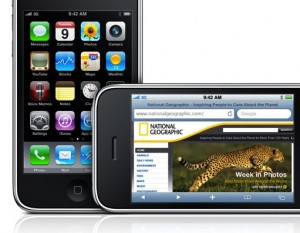 This falls in line with what I expect from the conference as well. While it's highly likely that Apple will show or even release the new iPhone 4G at WWDC, I expect it to be exclusive to AT&T. In short, it'll be business as usual for Apple and AT&T.
I don't expect to see a Verizon-compatible iPhone until early 2011 and that's assuming everything remains equal. Changes to development could push that timeframe back even further.
Piper Jaffray Senior Research Analyst Gene Munster also said Apple may replace the $99 iPhone 3G with the $199 iPhone 3GS, which would mean a significant price drop in that product. Of course, a new iPhone in the $99 price point could also be introduced to fill that gap.
The iPhone 4G is expected to have a number of new features including a front-facing camera, video conferencing and better battery life.
Advances in iPhone OS 4.0 should also be shown, as well as a release date for that product.