Innovative Media is suing Apple over its use of the term "iAd," which Apple uses to describe its new advertising system for the iPhone, iPod touch and iPad.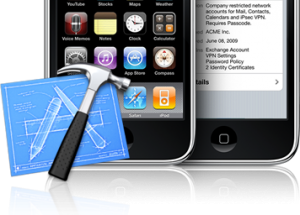 The lawsuit, filed in the Central District of California, Western Division claims that Apple's use of iAd infringes on a trademark given to Innovative Media in 2008 for "iAds."
Innovative Media was co-founded by Yahoo alumni John Cecil in 2002 to make online video ads. As part of the launch of a new product called Innovative Ads (iAds) in 2006, the company trademarked the term "iAds."
In the lawsuit, Innovative Media claims they contacted Apple CEO Steve Jobs after the press conference announcing iAd to let him know they owned the trademark. They also contacted Quattro Wireless, the mobile advertising firm Apple purchased to help with their advertising strategy.
Neither company responded to Innovative Media, according to the lawsuit.
Innovative Media is asking the court to order Apple to stop using the term "iAd" and it is asking for an unspecified amount of cash damages.