Quattro Wireless on Tuesday confirmed the rumors that started on Monday — the company has been acquired by Apple. "We look forward to developing exciting new opportunities that will benefit Quattro Wireless customers in the future, but we have nothing to announce today," Apple representative Steve Dowling, told The Loop.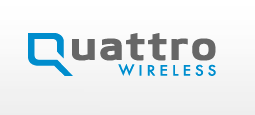 Andy Miller, Quattro's Vice President of Mobile Advertising, said in a statement on the company's Web site that "the offerings and services you receive from Quattro Wireless will not change."
"We remain focused on delivering more engaging, relevant and useful ads to mobile devices, and improving the measurement and execution of digital campaigns," said Miller. "Together with Apple, we look forward to developing exciting new opportunities in the future that will benefit our customers."
Quattro enables advertisers to reach mobile customers on devices like the iPhone.
Apple was reportedly in negotiations to purchase Quattro competitor AdMob in November 2009, but it was snatched up by Google.