Apple has been getting a lot of attention lately, but not all of it is good. The Department of Justice is reportedly investigating the company's tactics in the online music business.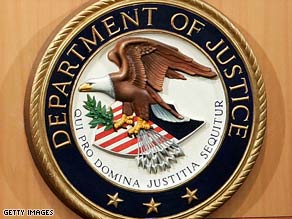 Officials from the Justice Department have spoken to the major music labels and competing Internet companies about Apple's business practices. Citing the delicate nature of the inquiry, The New York Times sources wished to remain anonymous, but said "the conversations have revolved broadly around the dynamics of selling music online."
Still in its early stages, the investigation seems to be focused on allegations that Apple is pressuring music companies to withdraw support for Amazon.com's MP3 Daily Deal. Billboard magazine said those that continued to support Amazon had marketing support on the iTunes Store taken away by Apple.
This is the second federal probe of Apple this month. The DoJ is also said to be investigating Apple's business practices regarding changes to the iPhone Developer Agreement, which essentially locked Adobe out of using Flash to create apps for the platform.