According to one industry analyst, Apple's recently released iPad has surpassed the Mac in terms of sales per week.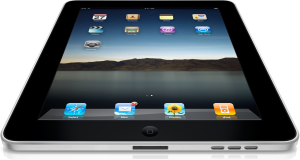 RBC Capital Markets analyst Mike Abramsky says Apple is selling more than 200,000 iPads per week, according to Digital Daily. He also said that those numbers have the iPad very close to weekly sales of the iPhone 3GS, as well.
Abramsky estimates Mac sales to be about 110,000 per week.
What's interesting to note is that Piper Jaffray Senior Research analyst Gene Munster said on Monday that he sees no signs of the iPad cannibalizing Mac sales. That could still be the case, assuming that iPad sales are coming as a result of pent-up demand from consumers that were going to buy something else.