Piper Jaffray Senior Research analyst Gene Munster said on Monday that he sees no signs that the iPad is cannibalizing sales of the Mac.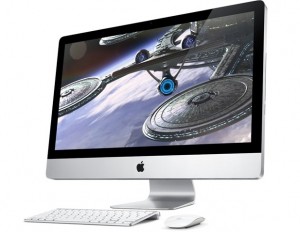 Munster made the remarks in a note to clients after evaluating April unit sales from market research firm NPD, according to AppleInsider. Using those numbers, Munster says that Apple is on pace to sell 3.2 million Macs in the quarter, a growth rate of 23 percent over last year.
While the Mac may be relatively safe from iPad sales, the same can't be said for the iPod.
"April NPD data gives us the first sign of the degree to which the iPad cannibalizes iPod or Mac sales," Munster wrote in his note to clients. "From the early NPD data, it appears that the iPad has a minimal cannibalization impact on Mac sales, and it could be slightly cannibalizing iPod sales."
Munster predicts Apple will sell 9-10 million iPods in the quarter. NPD data shows iPod sales were down 17 percent over last year, but they did not include international sales, which have a greater effect on iPod numbers than the Mac, according to Munster.