Nokia on Friday filed another patent infringement lawsuit against Apple, claiming the iPhone 3G devices infringe on five of its patents.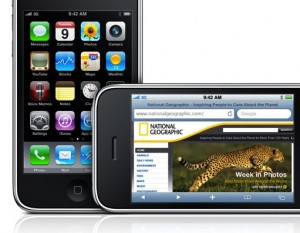 Filed in the Federal District Court in the Western District of Wisconsin, Nokia said the patents relate to technologies for enhanced speech and data transmission, using positioning data in applications and innovations in antenna configurations that improve performance and save space, allowing smaller and more compact devices.
"Nokia has been the leading developer of many key technologies in mobile devices" said Paul Melin, General Manager, Patent Licensing at Nokia. "We have taken this step to protect the results of our pioneering development and to put an end to continued unlawful use of Nokia's innovation."
Nokia first sued Apple last October for infringing on its patents, but Apple countered with a lawsuit of its own saying that Nokia infringed on 13 of its patents. A federal judge put the battle on hold in March while the International Trade Commission had time to look into the case.