A federal judge put Apple's legal battle with Nokia on hold until the International Trade Commission (ITC) has a chance to examine the patents.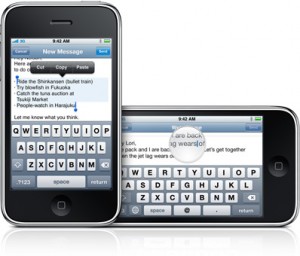 According to MocoNews, the ITC hears cases that involve imports that allegedly infringe on intellectual property. There is no word when the ITC will look at the case and make a decision.
Nokia sued Apple in October alleging that Apple's iPhone infringes Nokia patents for GSM, UMTS and wireless LAN (WLAN) standards. Nokia said the ten patents in the suit relate to technologies fundamental to making devices which are compatible with one or more of the GSM, UMTS (3G WCDMA) and wireless LAN standards.
Apple countersued Nokia in December claiming Nokia is infringing on 13 of its patents.
Apple filed a lawsuit on Tuesday against HTC, claiming it infringed on 20 patents. Two lawsuits were filed, one in Delaware and the other with the ITC. HTC responded saying it was a "mobile technology innovator" and would defend itself against Apple.