The identity of the man who found the iPhone 4G at a Redwood City bar has been uncovered.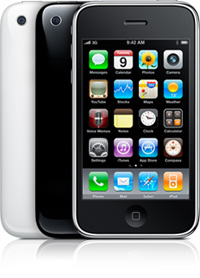 According to Wired, who tracked down the man and confirmed his identity, 21-year-old Brian Hogan was paid by Gizmodo for the iPhone 4G. Hogan's lawyer said that Gizmodo told him "that there was nothing wrong in sharing the phone with the tech press."
Hogan's lawyer said he has been questioned by authorities, although no charges have been brought against him. Hogan said he would cooperate with the investigation.
"He regrets his mistake in not doing more to return the phone," said Hogan's lawyer in a statement. "Even though he did obtain some compensation from Gizmodo, Brian thought that it was so that they could review the phone."
The police raided Gizmodo editor Jason Chen's home last week and confiscated four computers, two servers, a number of hard drives and digital cameras. Since then, analysts, lawyers and tech pundits have been offering opinions on if the search was legal or not.