Mac software developer, Freshcode, on Tuesday officially launched its Mac App Store called Bodega. The application is dedicated to giving users a one-stop place to find Mac software, much the same way Apple's iPhone App Store does with mobile apps. Currently Bodega features apps in 20 different categories.
There is pretty much everything you can think of including Audio, Business, iPod, Networking, System Utilities, Plug-ins and Widgets.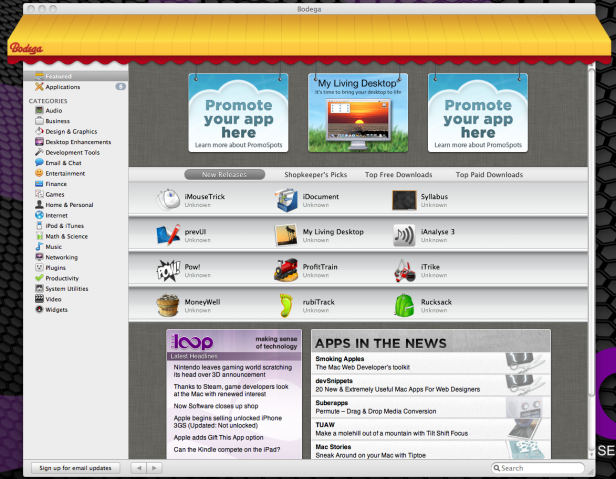 Bodega has search and browsing capabilities and the ability to purchase software directly in the application. That is certainly one of the biggest advantages of Bodega — seeing what's available in a particular category and then purchasing the one that best fits your needs.
Freshcode also launched a Developer Channel to help companies get their products in front of users.
The Loop entered into a strategic partnership with Bodega in mid-February.