This is a very big day for us here at The Loop. Today we entered into a strategic partnership with freshcode, makers of Bodega. For those that don't know, Bodega is a Mac application that acts as a storefront for software purchases and updates. It's kind of like the iPhone App Store, but for Mac apps.
Bodega is laid out by category on the left side, with the apps being listed on the right side. One of the great things about Bodega is that it will also help keep you up-to-date with the latest versions of your apps.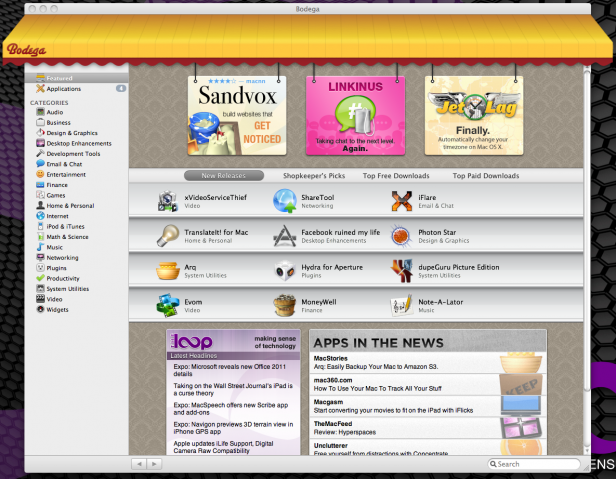 You can download and install updates right in the application, so you don't need to head off to each developer's Web site.
The Bodega app will now include headlines from The Loop integrated into its interface. As you can see on this Web site, we have integrated the Bodega storefront into the Web site, giving you a list of the newest app arrivals on the store.
Best of all, Bodega is free. You can download and start using it right away.