If you've been following iPad news since it was introduced, tomorrow will be a big day.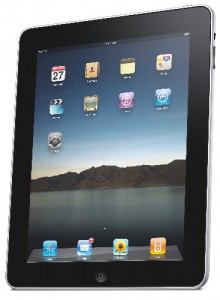 Apple on Friday will begin accepting pre-orders for the Wi-Fi iPad on Friday morning at 5:30 am Pacific Time. You can get more details in an email Apple is sending out to those that signed up to be notified of pre-order news.
The iPad 3G model will be available in the U.S. in late April, which fits the timeframe Apple set out at its launch in January. The company said all models of the iPad will be available in Australia, Canada, France, Germany, Italy, Japan, Spain, Switzerland and the UK in late April.
Apple introduced the iPad on January 27 at a special event in San Francisco. The iPad will be available in three capacities, 16GB, 32GB and 64GB, with or without 3G data connection capabilities. Without 3G, the iPad is priced at $499, $599 and $699; with 3G, the iPad costs $629, $729 and $829.