One of the great new features of the iPad is iBooks, Apple's online book store that is expected to launch in iTunes when the device is released.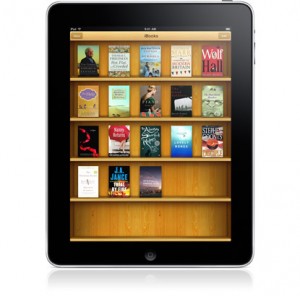 TUAW has a list of books that they've verified came from Apple. There is no guarantee the books will come to the iPad, but they could be among the first. The story claims there are 112 titles on the list from a variety of publishers, including Hachette, HarperCollins, Holt, Macmillan, Penguin, Random House, Simon & Schuster and Weinstein Books.
Prices for the books are reportedly as high as $14.99 all the way down to free.
I spent some time using the iPad at the launch event and can say that one of my favorite features was iBooks. I really didn't expect it to be as good as it was, but I suspect it may change the way I read books.
Update: 12:25 pm PT Reworded the second paragraph to better reflect that TUAW verified the list came from Apple, but they don't know if they will be on the iPad.