Apple is increasing its unit share of computers sold in the United States quite dramatically, according to a new report by Betanews' Joe Wilcox.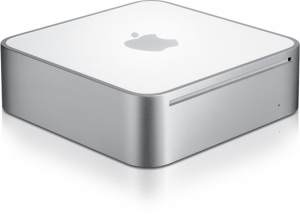 According to numbers Wilcox got from market research firm NPD, Apple's unit share grew from 5 percent to 10 percent for computers selling under $1,000. For computers selling for more than $1,000, Apple's unit share rose from 79 percent to 90 percent.
That means that Apple sells 9 out of every 10 computers over $1,000 in the U.S. year-over-year.
Not only are people seeing the value of Apple's higher priced "premium" computers, but they are also seeing a bump from the recently refreshed Mac minis too. Of course, the $999 MacBook would fall into this category as well.
Apple's recent earnings report would seem to support higher Mac sales — Apple reported selling 3.36 million Macs, representing a 33 percent unit increase over the year-ago quarter.