Apple on Monday reported a first quarter 2010 profit of $3.38 billion on $15.68 billion of revenue.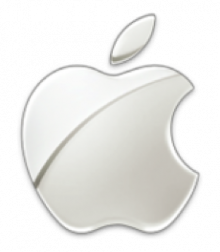 This compares to a profit of $2.26 billion on revenue of $11.88 billion for the same quarter last year. Earnings per diluted share in 2010 were $3.67, compared to $2.50 in the year-ago quarter.
"If you annualize our quarterly revenue, it's surprising that Apple is now a $50+ billion company," Steve Jobs, Apple's CEO, said in a statement. "The new products we are planning to release this year are very strong, starting this week with a major new product that we're really excited about."
In reporting its earnings, Apple said it sold 3.36 million Macs, representing a 33 percent unit increase over the year-ago quarter. The company also sold 8.7 million iPhones in the quarter, representing 100 percent unit growth over the year-ago quarter.
Apple sold 21 million iPods during the quarter, representing an eight percent unit decline from the year-ago quarter.
Peter Oppenheimer, Apple's CFO, said the company generated $5.8 billion in cash during the quarter. Looking ahead, Oppenheimer said Apple expects to report revenue of $11.0 billion to $11.4 billion in the second fiscal quarter.
Apple's stock closed at $203.07, up 2.69 percent or $5.32. The stock continued to rise in after-hours trading where it is at $204.02, up $0.25 or 0.12 percent.