The news surrounding Apple's devices and computers just keeps getting better. Not only is the company's iPhone flying high, but it seems the desktops are as well.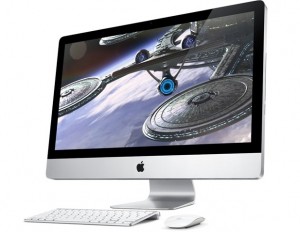 Apple's U.S. retail desktop revenue share for October was 47.71 percent, up from last year when its share was 33.44 percent, according to Joe Wilcox, who dug up the data during an interview with Stephen Baker, NPD's vice president of industry analysis.
Of course, the release of new iMacs helped Apple's numbers, but Baker said PC sales declined at the same time as consumers waited for the release of Windows 7 during the same period. Baker also pointed out that the numbers compare a month where a new iMac was released to a month last year when people stopped buying.
"Apple gets a huge bump out of new products that no one else gets," Baker said. "Those [share increases] haven't tended to be sustainable in the long term."
In the same period, Windows-based desktop share dropped from 66 percent to 52 percent. However, Mac laptop sales fell from 38 percent to 34 percent, while PC laptops rose from 61 percent to 66 percent.