iPhone OS 3.1 was released earlier this week during Apple's music event in San Francisco and includes a new feature that seems to have been misunderstood in early tests.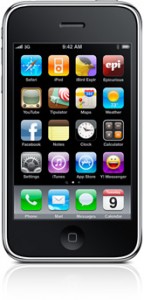 With the new operating system installed, the iPhone has an anti-phishing feature, which protects users from malicious Web sites. However, some users may not have installed the new feature properly, leading to the false assumption that anti-phishing was not working properly.
We talked to Apple to find out what was going on and if the anti-phishing technology was working.
"Safari's anti-phishing database is downloaded while the user charges their phone in order to protect battery life and ensure there aren't any additional data fees," Apple spokesman, Bill Evans, told The Loop. "After updating to iPhone OS 3.1 the user should launch Safari, connect to a Wi-Fi network and charge their iPhone with the screen off. For most users this process should happen automatically when they charge their phone."
It is necessary for the iPhone to completely download the database before the anti-phishing feature can protect you against phishing Web sites. This will also allow Apple to update the anti-phishing database when needed to keep users protected.