With the release of the new iPods and iTunes 9 at its event in San Francisco on Wednesday, Apple aimed to put itself further ahead of the competition in the app, music and MP3 player business. One analyst believes they did just that.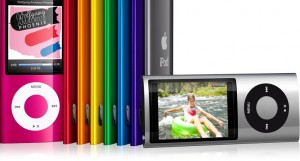 Michael Gartenberg, vice president of strategy and analysis at market research firm Interpret, characterized the updates as "evolutionary, not revolutionary," but was impressed with what Apple offered at the event.
"They [Apple] did what they needed to do," said Gartenberg. "They looked at what worked and refined the products."
While many people expected the iPod touch to come with a camera, it was the iPod nano that now has a video camera. The nano still lacks the ability to take still photos, but that doesn't concern Gartenberg.
"It would be great if Apple would include every feature in every product, but they can't," said Gartenberg. "Apple understands segmentation of products in features and prices."
The end result is "a sense of desire for the entire product line," he said. That is an interesting point. With the iPods in particular, there is one to fit almost any budget and they all have a unique set of features.
Making great products is harder than it looks
Part of the success of the iPod touch has to do with the incredible number of apps available from the App Store. Apple recognizes that and praised developers for their efforts.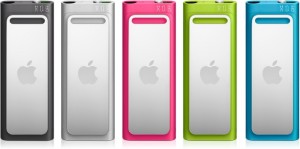 "The richness of the apps available today is incredible," Greg Joswiak, Apple's vice president of iPod and iPhone Product Marketing, told The Loop.
One of the things Apple customers count on is the ease-of-use of its products. Not surprisingly, all of the new hardware and software features are typical of Apple — very cool and very easy to use. While expected by most Apple customers, it's not an easy thing to do.
That may explain why other companies in the market have not been able to compete long term with Apple. If the products are confusing to use, chances are customers will move on to something else.
It's happened in music with several competitors, movies and television seem to be headed the same way, and now it's the App Store that is dominating the market.
"We've always had competitors because we make it look easy," Eddy Cue, Apple's vice president of iTunes, told The Loop, following the event. "It's a lot harder than it looks. We pride ourselves in making our products better and better."
With a market share of 73.8 percent, the iPod is clearly dominating the music player industry. As long as Apple keeps the attitude it has with regards to improving its products, it should stay in the lead for the foreseeable future.