It took Apple just three days to sell more than 1 million iPhone 3G S models, the company reported on Monday.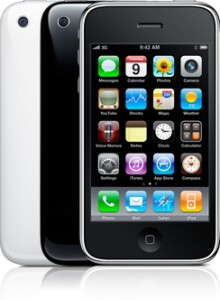 "Customers are voting and the iPhone is winning," said Steve Jobs, Apple's CEO, in a statement. "With over 50,000 applications available from Apple's revolutionary App Store, iPhone momentum is stronger than ever."
Introduced at the Worldwide Developers Conference in early June, Apple launched the new iPhone last Friday. While many reports showed fewer lines and shorter queues of customers, sales of the device were apparently still very strong.
"I think it speaks volume for the strength of the iPhone business," Greg Joswiak, Apple's vice president of iPod and iPhone Product Marketing, told The Loop. "This is fewer countries than we launched with last year."
In fact, it's a lot fewer countries. When Apple launched the iPhone 3G last year it went out in 24 countries. The iPhone 3G S went out in eight on launch day.
Apple reported the same kind of success with the iPhone 3G sales when it was introduced last year, but many considered that to be a more revolutionary phone, compared to the original model.
It took Apple 74 days to sell 1 million of the original model iPhone.
Of course the iPhone has many new features, including the ability to send MMS and use tethering, which have been sore points with many users because of AT&T. The iPhone also has Spotlight search, landscape keyboard and more. One of the biggest advantages of the new phone is the speed, according to Apple.
"You'll be quite taken by the speed," said Joswiak. "Everything is so much faster–this is an amazing product."
The iPhone 3G S and iPhone OS 3.0, the software that powers the phone, have been receiving rave reviews since they were released.
Updated: Add information from interview with Greg Joswiak.