It's launch day and iPhone users are lining up around the world to get their hands on Apple's iPhone 3G S.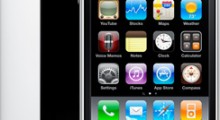 In Paris, several hundred people lined up in front of the Orange store to be the first to pick up the iPhone. Orange opened it's store at one minute past midnight local time, according to IDG.
iFixit's Kyle Wiens flew to London, England and stood in line at the Regent Street store. "I knew that Apple puts their retail stores in high-traffic locations, but Regent Street is ridiculous! So many people, it's almost scary," said Wiens.
Lines were short at the Soho Apple Store at 5:00 a.m. this morning, but things are starting to pick up as the iPhone goes on sale in Manhattan.
Macworld UK's Andy Penfold got back to the office with his new iPhone 3G S and posted some unpacking photos.
We'll have more as the day goes on.
Update: Added Macworld UK photos. 8:53 a.m. ET