Apple can sell millions of iPhones in a single quarter, but the company can't seem to catch a break from Consumer Reports.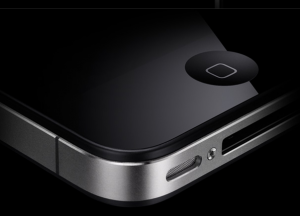 Reacting to Apple's decision to discontinue its free iPhone Bumper case program as of September 30, Consumer Reports calls Apple's approach "less consumer-friendly." When the current program ends, consumers will have to call Apple and request a case if they feel their iPhone is faulty.
In discontinuing the program, Apple said the antenna issue was even smaller then they originally thought. "A small percentage of iPhone 4 users need a case, and we want to continue providing them a Bumper case for free. For everyone else, we are discontinuing the free case program on all iPhone 4s sold after September 30, 2010," the company said.
Despite Apple's findings and the fact that Apple has shown that other phones in the market also exhibit the same antenna problems, Consumer Reports will not recommend the device.
"Putting the onus on any owners of a product to obtain a remedy to a design flaw is not acceptable to us," wrote Consumer Reports. "We therefore continue not to recommend the iPhone 4, and to call on Apple to provide a permanent fix for the phone's reception issues.
Consumer Reports caused some confusion earlier this year when it announced the iPhone 4 had scored highest in its smartphone ratings, which was good news for Apple. However, on the same day, it said it couldn't recommend the iPhone 4.