August 1, 2013
Download The Loop Magazine on the App Store.
By Chris Domico
One of the first iPad apps for kids was written more than 40 years ago. Author Jon Stone probably didn't realize he was writing anything more than a children's book in 1971, but the finished product turned out to be a shining example of what can be done with interactivity, even when you're limited only to paper and ink. Stone's story, The Monster At The End Of This Book: Starring Lovable, Furry Old Grover, remains the best-selling Sesame Street book ever published—and rightly so. Every page features Grover begging the reader not to turn to the next one; when that page turn inevitably happens, the results are disastrous. And hilarious. As a kid, I carried that book around with me everywhere, every day. Each time I opened it, I felt like I was hanging out with Grover and having an adventure.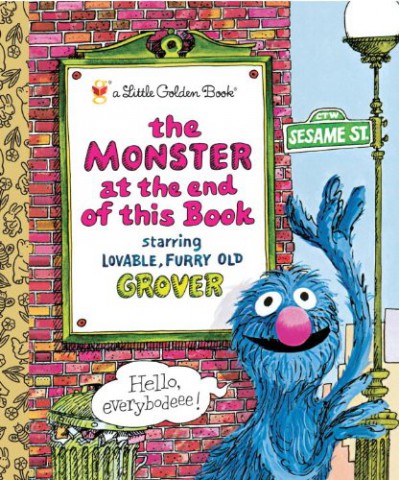 A few months ago, my kids and I discovered that The Monster At The End Of This Book is now an iPad app. My first thought: Of course it's an iPad app! My second thought: We're buying this immediately. I couldn't wait to see what developer Callaway Digital Arts had done with this classic book for kids, and it definitely did not disappoint. More importantly, though, it got me thinking about the world my kids now live in. I started observing what they like, what they don't like, and what they seem to expect when picking up a gadget or opening an app. What I found out: Kids know what they're talking about! Their reactions to technology really do mimic ours, and they don't pull any punches when giving their opinions.
My kids turned out to be not quite as enthusiastic about seeing Grover have an on-screen nervous breakdown as I was, but it's not that they weren't enjoying it. Instead, it's because this was the experience they were expecting. We've been reading Dr. Seuss books on the iPad for a couple of years now, and on every page in those very well-done adaptations, you can touch virtually anywhere on the screen and get some kind of reaction from the app. And why shouldn't it be that way? Why put a story of that nature on a 10-inch touchscreen and only have one or two tappable areas on every page? When a developer is creating an app for kids, that needs to be kept in mind. Whether it's a book, a game, or an interactive dinosaur zoo—yes, that's a real app, and it's terrific—the app needs to react to most of the child's actions, or it will probably not be used very much before it's deleted from the iPad entirely.
Read the rest of this article by subscribing to The Loop magazine on the App Store from your iPhone or iPad.