Struggling to stay on top of client follow-ups and projects by relying on Apple Contacts, Calendar, spreadsheets, Siri reminders and your memory? Daylite to the rescue for all Apple lovers!
Daylite is a native Mac CRM and project management app for teams. Keep track of communication with clients and the status of projects and deals all in one place, even when you are working offline. Sync with your iPhone and iPad when you're on the go (or on the couch). Compatible with Big Sur and M1-powered Macs, plus enjoy the new sleek look of Daylite in dark mode.
Daylite is designed to work seamlessly with all the Apple features you love:
Integrate with Apple Mail on Mac
Share your Apple Contacts and iCal
Leverage features like Siri & Caller ID on your iPhone
FaceID and TouchID support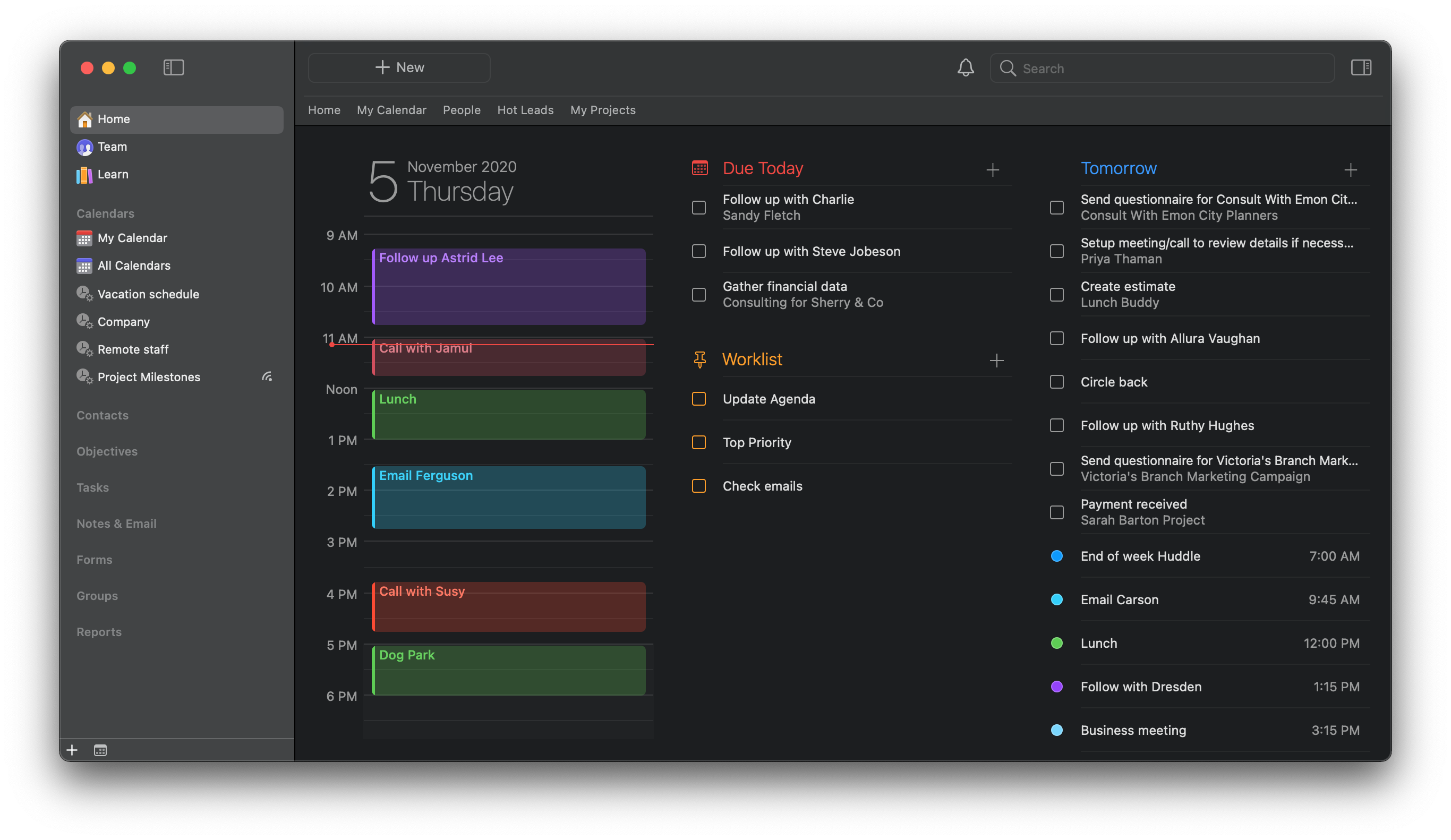 Unlike other Web based CRMs that just focus on customer relationships and sales, Daylite takes you through the full customer lifecycle. From meeting prospects & winning business, to managing the moving pieces on projects, all the way through following up for referrals and repeat business, it's all done in Daylite.
Daylite offers complimentary onboarding support to help you get the most out of Daylite. Ready to grow your business? Start your free 30-day Daylite trial today!