Up until this week, the most used version of Android was Marshmallow, which shipped in October of 2015. That has now changed.
As you can see in this official Android pie chart, Android Nougat (which shipped in August 2016) has just squeaked by, with an adoption rate of 28.5% (as opposed to Marshmallow's 28.1%).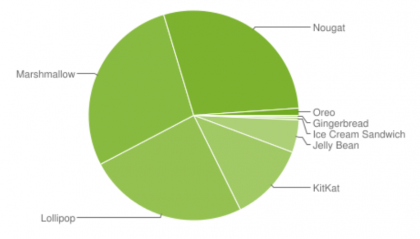 Here's the current (as of January 18th) iOS adoption picture: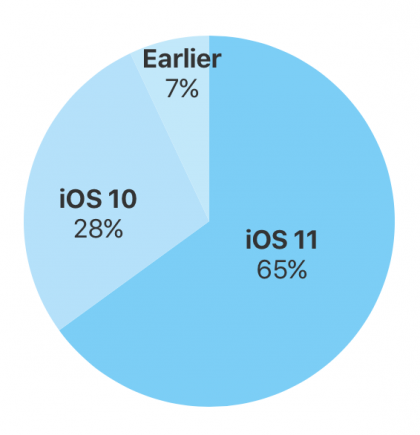 iOS 11, which shipped this past September, is used on 65% of devices. Fragmentation is still a big issue for Android. If nothing else, those old versions of Android carry the malware susceptibilities that, presumably, have been patched in the most recent version of Android, called Oreo.
The capper? Oreo was released one month before iOS 11 and has an adoption rate of about 1%.