Before I get to my thoughts on Apple's newest products announced this morning, I have to talk about the new Apple Park. It's not very often I am in awe of something, but I'll tell you, Apple Park is breathtaking.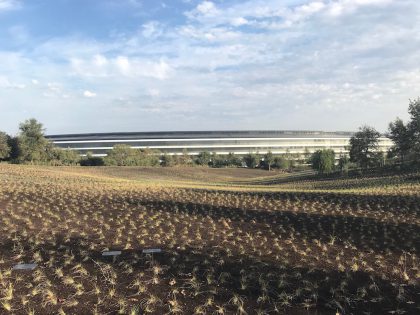 As I strolled up the walkway towards Steve Jobs Theater, the main ring of Apple Park came into view on my right side—it was spectacular. I've seen the pictures and drone footage before, but nothing really prepares you to see it in person.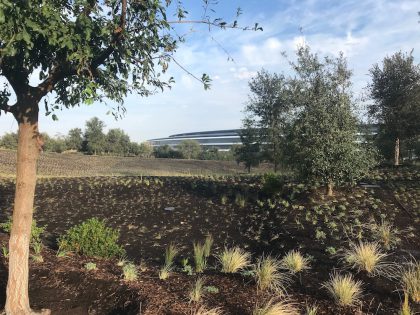 I felt the same way about Steve Jobs Theater. It's magnificent in its simplicity and it met every expectation I had when I saw it for the first time.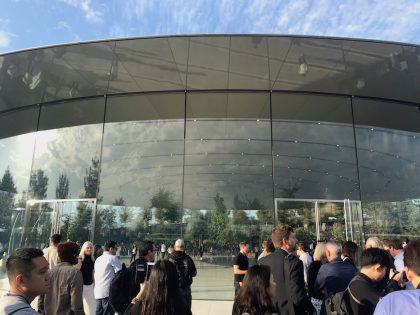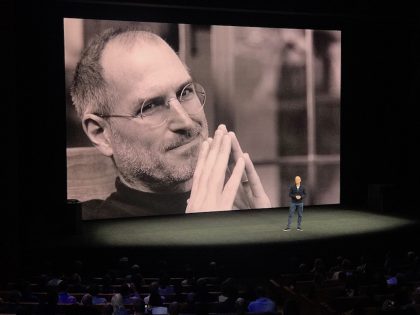 Okay, let's get to a few points about the products.
iPhone 8/iPhone X
I mentioned on Twitter that I'd be completely happy if the new iPhones added True Tone to their displays. Today, the iPhone 8 and iPhone X have True Tone. This is the technology that allows you to see the screen better in direct sunlight.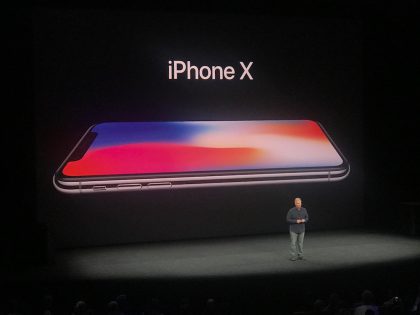 Portrait Lighting is going to be huge. This gives the average user so much control over how their portraits look, even after the picture has been shot.

Wireless charging is another great feature to have on every device. It was interesting that during the presentation they said you could top up your charge whenever you want. I remember years ago they recommended not doing that because a battery only had so many charging cycles before it would give out. I just got into the habit of running my battery low before charging.

I wonder if the AirPower mat is something they added to the keynote late, just to have something that wasn't spoiled by the leaks. It's interesting that they announced it today but it's not shipping until next year.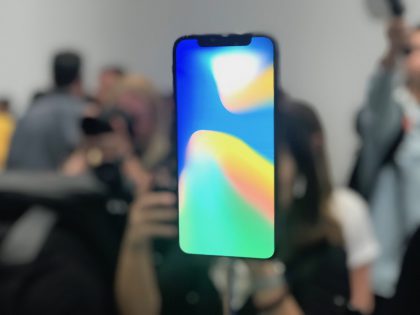 Face ID is better than I gave it credit for. I should have known Apple would work out all of the major problems we would have before releasing it.

Face ID uses a "TrueDepth camera system made up of a dot projector, infrared camera and flood illuminator." That's just incredible. In the demo, it unlocked immediately.

The fact it adapts to your physical changes over time is amazing to me.

"Face ID only unlocks iPhone X when customers look at it and is designed to prevent spoofing by photos or masks." Apple went so far as to have masks made to make sure Face ID can't be fooled. I can't wait to try this out.

Animoji is probably the funniest thing I've seen Apple release in a long time. If you're in my contact list, be prepared!
Apple TV 4K
Having an Apple TV with 4K is great. Having it with 4K and HDR is amazing.

The main question I had with Apple TV 4K was about content and how Apple would provide content for the system. It's great to have the hardware, but if you can't watch anything on it, what's the point.

Apple is going to automatically upgrade HD content you purchased to 4K HDR versions when they become available.

They are also working with Amazon and Netflix to bring 4K versions of their programming to Apple TV. Bring on the content.
Apple Watch Series 3
Apple Watch is truly an amazing product and one of my favorites.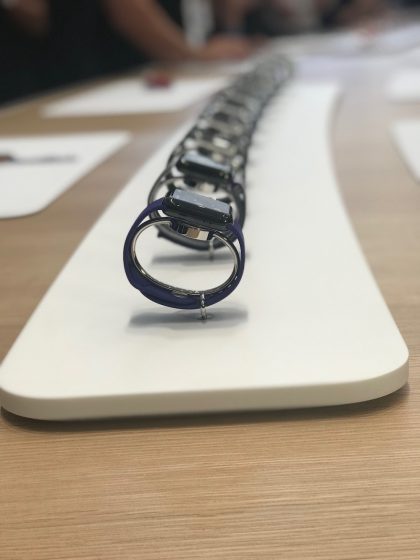 I currently have a playlist of songs on my watch I use with my AirPods when I walk but now I'll be able to stream Apple Music using the new cellular Apple Watch.
A couple of facts I found interesting about Apple Watch:
It is now the most used heart rate monitor in the world.

97% customer satisfaction rating.

50% year-over-year growth

What Apple continues to do for people's health in Apple Watch is inspiring. "Customers can also choose to receive a notification when their heart rate is elevated above a specific threshold while inactive." Yes please.
These are things that caught my attention while listening to the presentation at Steve Jobs Theater and during my time in the hands-on area afterwards. Of course, each of these devices is faster and more powerful than the previous generation, which makes it better for us to use on a daily basis.
Apple continues to make products that help us live better lives. Whether that's being more productive, having a bit more fun, communicating, or helping us keep track of our health. This was a good day for Apple and its customers.