Apple on Thursday will announce some great new features for Swift Playgrounds, the company's educational coding app for iPad. With version 1.5, being released on the opening day of its Worldwide Developers Conference on June 5, Swift Playgrounds will feature support for robots, drones and musical instruments. I met with Apple executives and a couple of educators to talk about the news.
Once the update is released, kids will be able to connect to Bluetooth-enabled devices, like robots and drones, within the Swift Playgrounds app and learn to control them using the same fun software environment that they've been using for the past year. This version takes kids from moving a character around the iPad screen to actually controlling a physical object in real-life.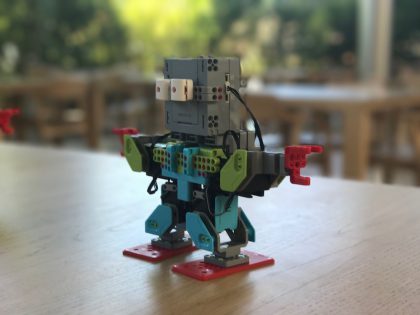 All of the companies that Apple partnered with for this new version will provide course material in the Swift Playgrounds app. You can go through the lessons, just as you would before, but you get to see a robot dance, or a drone fly when you execute the code.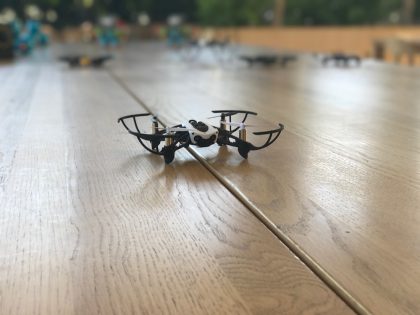 At its heart, Swift Playgrounds is all about teaching people how to code. It's about helping educators engage their students, and it's a mission that's been going on at Apple for a long time.
"Education is in our DNA; for 40 years its been in our DNA—those aren't just words to us," said Susan Prescott, Apple vice president of Product Marketing for Apps, Markets and Services. "It's really been important to us to figure out how technology can transform teaching and learning in the classroom."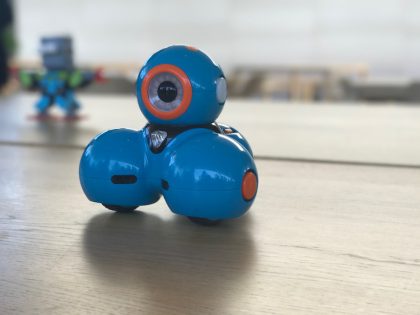 Swift Playgrounds has struck a chord with educators, like nothing has in the past. Two educators, Kelly Croy, from Oak Harbor, teaches at the Oak Harbor Middle School in Benton Carroll Salem School District, and Kasia Derza, who teaches at the Mariano Azuela Elementary in Chicago Public School District, have both seen it first hand.
"I don't believe I've ever seen that level of engagement with anything I've used in my 26 years of teaching," said Croy, speaking about Swift Playgrounds.
Croy said students come in during lunch, after school, and they are emailing questions all the time. Derza has seen similar situations with her students, saying that they stay in for recess because they want to finish the project.
"You can see the satisfaction on their faces," said Derza.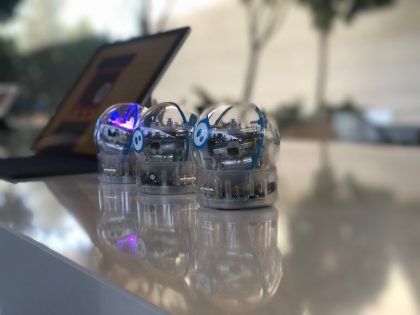 As with everything Apple does, Accessibility is also very important to the company in education.
"We made it a priority to make sure it was absolutely accessible to all kids. We partnered with our accessibility team and they were able to do some amazing things—that's something we're super proud of," said Cheryl Thomas, Apple vice president of Software Engineering Operations.
Apple is working with a number of third-party companies to bring these lessons to Swift Playgrounds. LEGO MINDSTORMS Education EV3, Sphero SPRK+, Parrot's Mambo, Rolling Spider and Airborne, UBTECH's Jimu Robot MeeBot Kit, Wonder Workshop's Dash, and Skoog, are all part of the new version.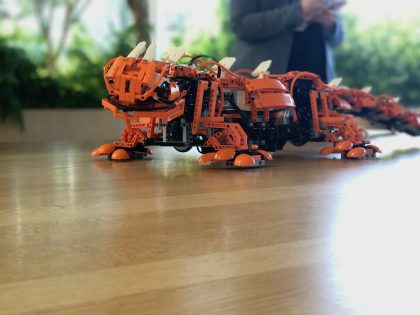 Everything that kids code in Swift Playgrounds can control and interact with the sensors and motors to control movement and make a robot dance, or a drone fly and do flips in mid-air. It really is amazing.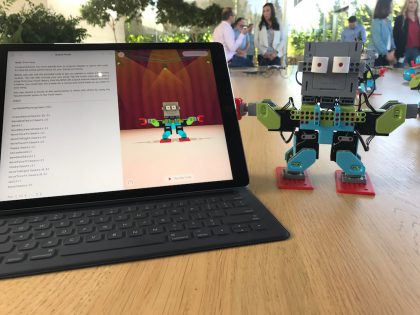 What is truly amazing to me is that Swift Playgrounds even exists. Apple doesn't have to provide this level of support for educators, but they do. In speaking with the Apple executives today, it's clear that this is deeply personal for the company, and all of the individuals involved in this project.
Swift Playgrounds is a lot of fun to use, and it teaches people quality skills that will help them in the future. This is a great project from Apple, for educators, and most importantly, the students.