If you make your way to the Apple TV App Store, you'll see a new app called Apple Events. It's from Apple and it's free. The tagline from the app:
Download the app to watch the latest Apple announcement.
When you download the app, you'll see something like this: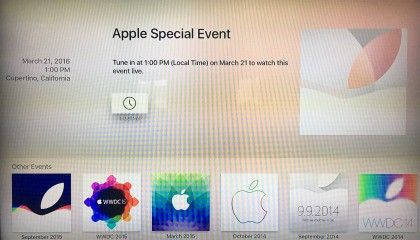 Note that the app nicely translates the event's 10 AM Cupertino time to your local time. Of course, you can also watch the keynote on the web (here).