Natalie Kerris, who spent the last 14 years at Apple in corporate communications, announced her retirement from the company on Wednesday in a Twitter post.
"After 14 amazing years at Apple, it's time to move on and see what adventures life holds for me next!" Kerris said.
She accompanied the announcement with this photo of a Steve Jobs quote: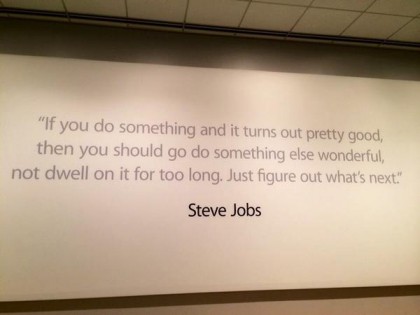 Kerris was responsible for launching the iPhone, iPod, iPad, iTunes, the Mac, Apple Pay, and Apple Watch.
I contacted Kerris this afternoon to see what her plans were and if she had any other comment on her departure.
"I'm retiring to enjoy life," Kerris confirmed. "Two weeks in Italy with my family gave me a new perspective on life."
Congrats on your retirement Nat, you will be missed!