For many people the Flint Center for the Performing Arts is not a familiar venue for Apple events, but Apple has held previous events at this location.
In fact, Apple has held three events at the venue over the years and they have been huge.
The first event was when Steve Jobs introduced the original Mac in 1984—certainly a seminal event for Apple and the computing world in general. Apple held its annual shareholders meeting at the Flint Center, which is where the Mac was first shown—if those shareholders could have foreseen where Apple would be today.
The last event Apple held at the Flint Center was the launch of the Bondi Blue iMac in 1998, shortly after Jobs came back to Apple. The iMac was the first device that Jobs introduced, turning the company's fortunes around.
In October 1999, Jobs introduced the iMac SE at the Flint Center, which is the last time Apple used the venue for an event.
Apple will hold its Sept. 9 event at the Flint Center.
Here are a couple of pictures from the Bondi Blue iMac introduction.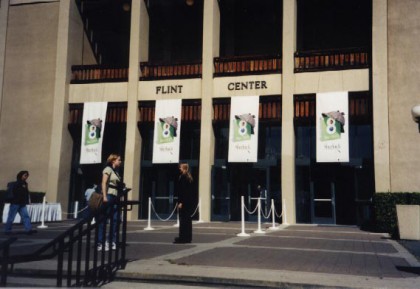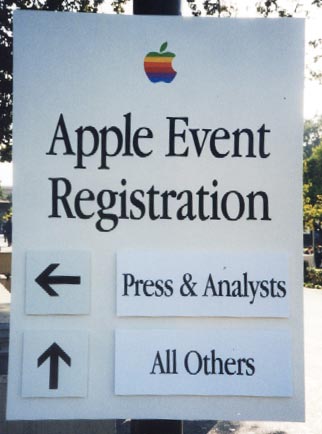 Update: Clarified the three events held at the Flint Center.