The start of iTunes Festival London is only two weeks away and Apple significantly added to the artist lineup today, adding 21 new acts. The new bands join the six that were introduced when the 2014 festival was first announced.
There are some great artists at this year's festival, but of the new bands announced today, the one that stands out for me is Lenny Kravitz. I love Kravitz's hard rocking, guitar driven brand of music—I've been a fan for many years now and I think he'll be the highlight for many people this year.
"I'm really excited about my new album, Strut, and playing the festival this year, as well as working with iTunes! Looking forward to seeing everybody at the show next month!" said Kravitz.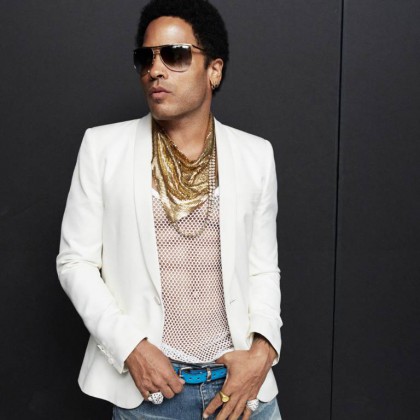 The current iTunes Festival lineup is:
September 2 Beck + Jenny Lewis
September 3 David Guetta + Clean Bandit + Robin Schulz
September 4 5 Seconds of Summer + Charlie Simpson
September 5 Kasabian
September 7 Calvin Harris
September 8 Robert Plant + Luke Sital-Singh
September 9 Sam Smith + SOHN
September 10 Pharrell Williams + Jungle
September 11 Maroon 5 + Matthew Koma
September 12 Elbow
September 13 Paolo Nutini
September 14 David Gray
September 15 The Script + Foxes
September 16 Blondie + Chrissie Hynde
September 17 Gregory Porter + Eric Whitacre
September 18 Jessie Ware
September 20 Rudimental + Jess Glynne
September 21 Ryan Adams + First Aid Kit
September 26 Lenny Kravitz
September 27 Kylie + MNEK
It's interesting to note that Apple has yet to announce bands for September 1, opening night, and the last few nights of the festival. These are the biggest nights of the entire festival, so you have to expect that there will be some big acts on those nights.
The best part about this entire festival is that Apple puts it on completely free. Fans in the UK can apply to win free tickets to watch a show in person at the Roundhouse in London. If you're not in the area, you can still watch the free shows live, and on-demand, with iTunes on your iPhone, iPad, iPod touch or computer, or on your big screen with Apple TV.
I know I'll be tuning in to watch Robert Plant and Lenny Kravitz for sure, but I suspect there will be a few others I'll watch before iTunes Festival London is done.
Update: Updated the current iTunes Festival lineup. 08/19/14