Apple's commitment to the environment is second to none and on Thursday the company released its yearly update detailing the environmental impact its products. I spoke with Apple executive Scott Brodrick about the report and what Apple is doing on the environmental front.
According to Brodrick, many of Apple's facilities like its Cupertino, Calif. headquarters, offices in Cork Ireland and the Maiden, NC data center are 100 percent powered by renewable energy.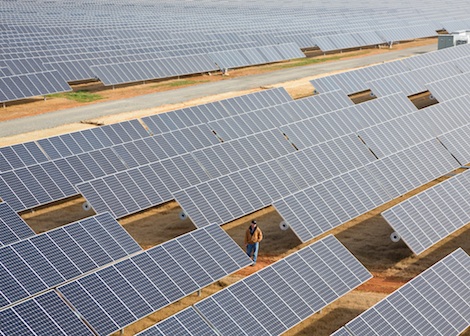 Apple built a solar array and a fuel cell installation in Maiden to power that facility. Broderick said it is the largest privately-held, non-utility installation in the United States. What's more, Apple is building a second solar array and fuel cell of equal size to meet future energy demands at the Maiden facility.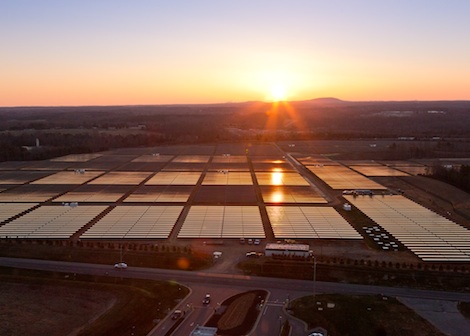 The mount of energy saved by using these alternate forms of energy is the "equivalent of taking 24,000 cars off the road every year," said Brodrick.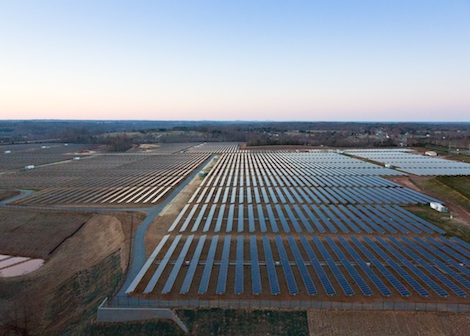 Apple isn't just looking at ways to save energy in its existing facilities, they are looking at starting off future facilities by taking advantage of renewable energy from the beginning.
"We are going to continue this strategy in other facilities in Oregon and Nevada," said Broderick. "Overall, 75% of the power to Apple's corporate facilities worldwide are met with renewable energy."
Brodrick said that's a two-times increase over last year's environmental report.
Of course, reducing toxic materials used in its products is very important as well. Apple's entire product line is free from lead, BFR, PVC, Mercury and they use Arsenic-free glass.
The carbon emissions go its products have dropped significantly too. The Apple TV has seen a 90% reduction in carbon emissions since 2007, while the iMac has seen a 67% reduction since 2007. The Mac mini is down 49% since 2007 and the MacBook Pro is down 6% since 2006.
"We are the only company that can claim that all of the products we make meet the Energy star certification," said Brodrick. "In many cases our products exceed the requirements."
It's not only the large things that help reduce a company's reliance on energy. Apple is working on some smaller, but still important initiatives with its employees.
For instance, Apple's Cupertino headquarters has reduced its reliance on electricity by 30%. The company is also offering its employees commuting alternatives — a program that has seen a 30% participation increase.
Apple also installed electric car charging stations in Cupertino for employees that want to purchase an environmentally friendly vehicle.
It's important to note that Apple is the only company that provides this type of environment report. They map everything from manufacturing, transportation, product use, recycling and facilities to give the public a detailed view of the environmental impact it has.
Here is a flyover of the Maiden, NC solar array.